Back to the "Supporter Transcriptions" section
To the 2nd part of the chart

To the "Play Like Jay" section

NOTHIN' YOU CAN DO ABOUT IT - Part 1

This is the full ORIGINAL handwritten version of the song in two parts. Written by Jay Graydon, David Foster, and Steve Kipner.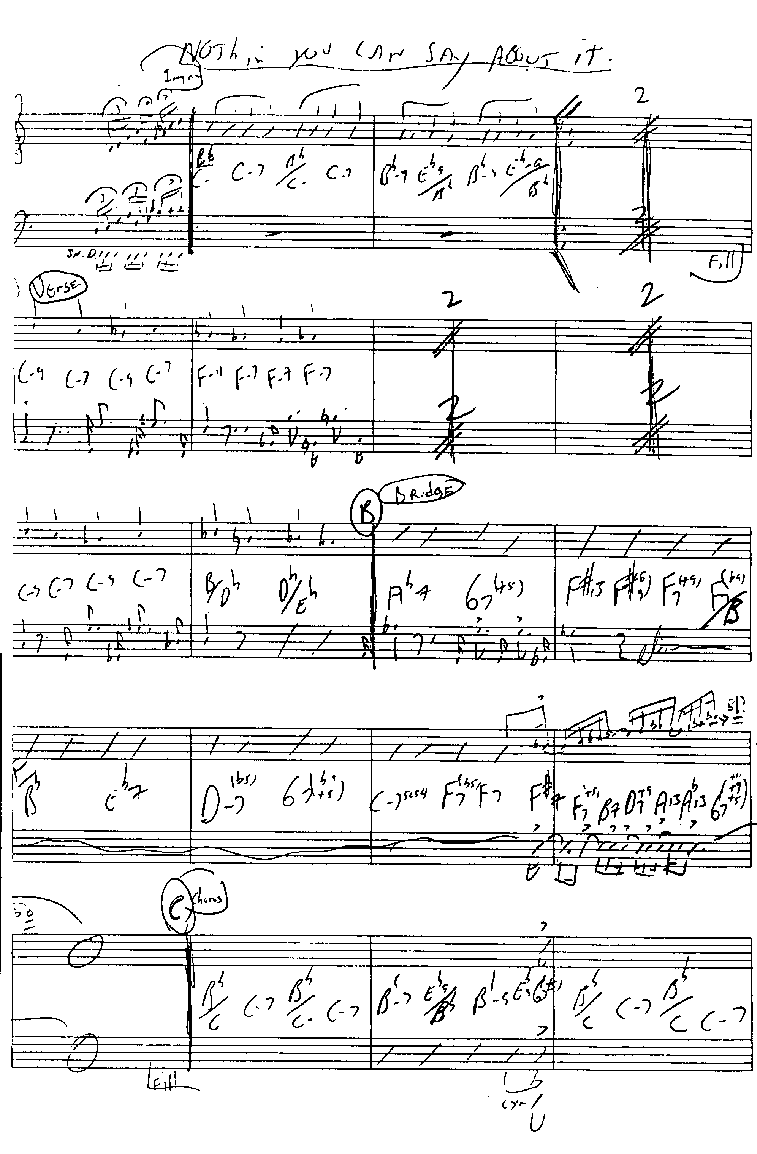 All written material, all images and photos in all sections of this website copyright © Jay Graydon/KEO 1996 - 2021. All rights reserved. Comments, suggestions, appreciation, corrections... whatever... talk to us.

Intro Page

E-mail us!