Digitized Version of "It Will Be Alright"
Back to Jay's Handwritten Original
Check out Jay's comments on how to play this three part harmony solo!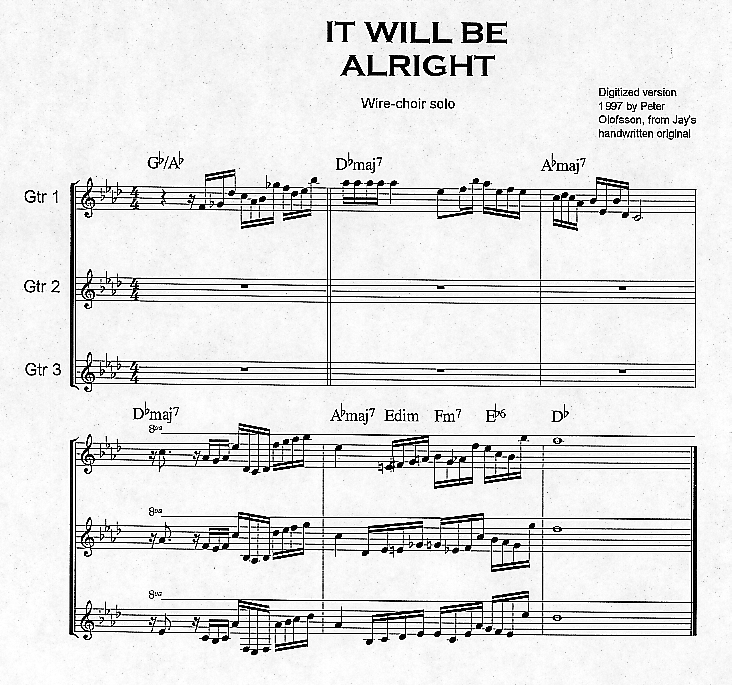 All written material, all images and photos in all sections of this website copyright © Jay Graydon/KEO 1996 - 2015. All rights reserved. Comments, suggestions, appreciation, corrections... whatever... talk to us.

Intro Page

E-mail us!