Back to "Supporter Transcriptions" section.

The song - PEG - is written by Donald Fagen and Walter Becker.

Jay is explaining and showing how he played the full solo on the 4 DVD box set JAY GRAYDON ALL STARS - 20TH ANNIVERSARY EDITION. The Japan/Scandinavia Tours 1994 and 1996 with documentary bonus material.

This guitar solo interpretation by Göran Dahlgren, Sweden.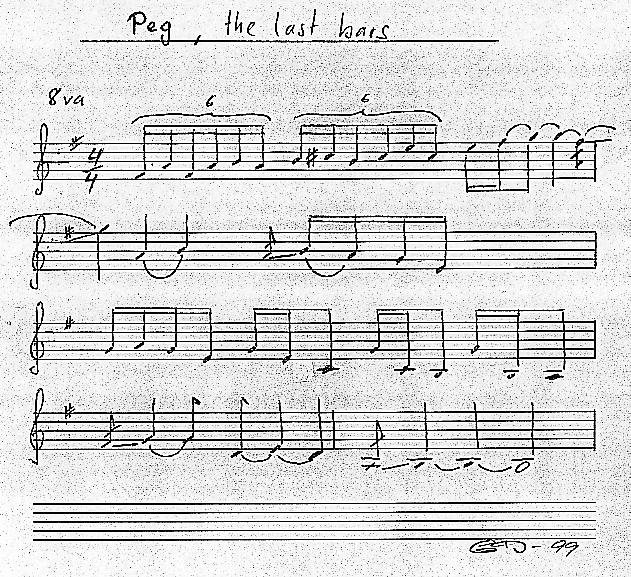 All written material, all images and photos in all sections of this website copyright © Jay Graydon/KEO 1996 - 2019. All rights reserved. Comments, suggestions, appreciation, corrections... whatever... talk to us.

Intro Page

E-mail us!