Back to "Supporter Transcriptions" section.

YOU'RE NOT ALONE - is written by Jay Graydon, J. Chadwick, Janey Clewer and Bruce Gaitsch. You can listen to the whole song on the album Airplay For The Planet. This transcription by Kenneth Carlsson, Sweden and Torbjørn Alfsen, Norway.


YOU'RE NOT ALONE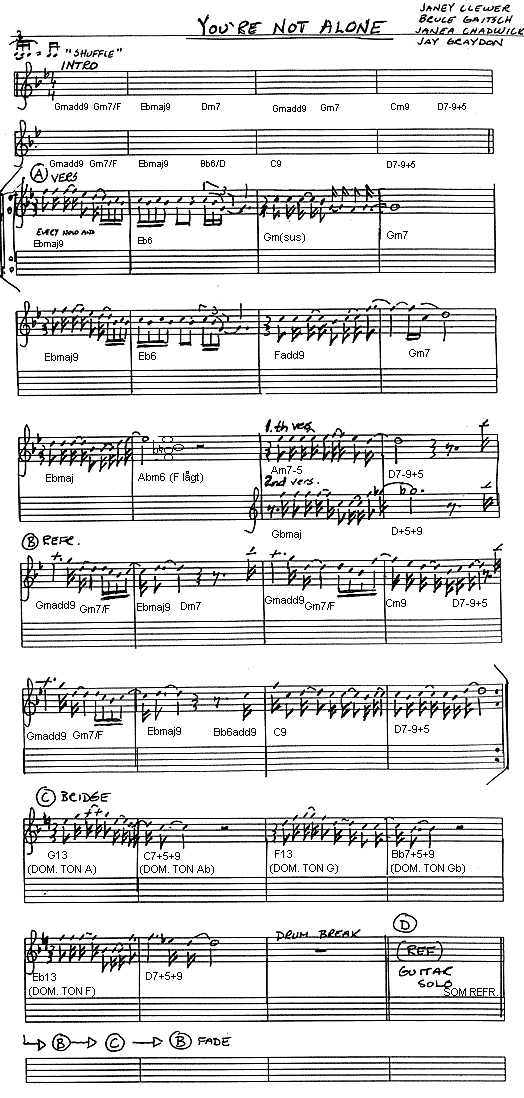 All written material, all images and photos in all sections of this website copyright © Jay Graydon/KEO 1996 - 2015. All rights reserved. Comments, suggestions, appreciation, corrections... whatever... talk to us.

Intro Page

E-mail us!