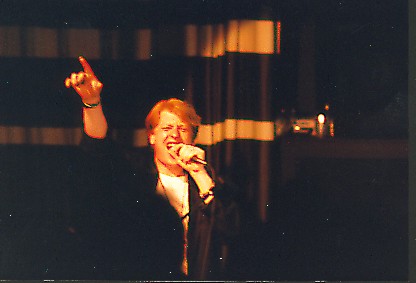 Facing the breathless audience Joseph Williams is singing WHEN YOU LOOK IN MY EYES - which he has co-written with Jay Graydon and Brett Raymond.
This song is on the "Airplay For The Planet" album. Also remastered and re-released in 2018 and available at Amazon.

A brief sound bite will make you understand why we were breathless.

Photo copyright © KEO 1996 - 2021. All rights reserved.