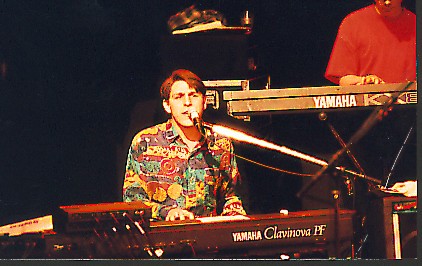 Bill Cantos - a great keyboard player as well as a great voice sings the beautiful ballad ROXANN which he has co-written with Jay Graydon and Valerie Hoebel. This song is on the "Airplay For The Planet" album (1993). Also remastered and rereleased in 2001 and available at CD Baby.


ROXANN Here is a bite of Jay's guitar solo of ROXANN. Enjoy! (211 K .au file)

Photo copyright © KEO 1996 - 2015. All rights reserved.