Jay's ADATS at Garden Rake Studios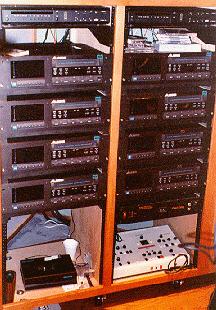 Jay has used the Alesis ADAT system over the years. (8 of them - in other words 64 channels).
Depending on the project he would also use two 24 channel analogue MCI recorders.
If you are interested you may check out the Alesis homepage for more info.

Back to Guitars & Amps & Such...