For downloading reasons - this section holds only the "Peg" chart. - Back to the "Play Like Jay" section.

Update 2015! Jay is explaining and showing how he played the full solo on the 4 DVD box set JAY GRAYDON ALL STARS - 20TH ANNIVERSARY EDITION. The Japan/Scandinavia Tours 1994 and 1996 with documentary bonus material.

Peg Solo Chart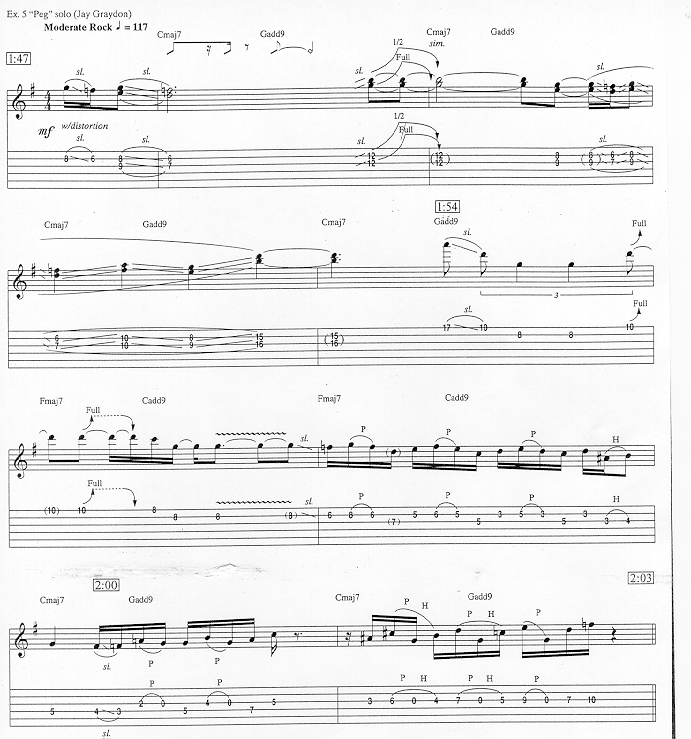 And this is how it should sound...

Peg as Jay plays it - the whole solo. (250 K .au file)

All written material, all images and photos in all sections of this website copyright © Jay Graydon/KEO 1996 - 2015. All rights reserved. Comments, suggestions, appreciation, corrections... whatever... talk to us.

Intro Page

E-mail us!