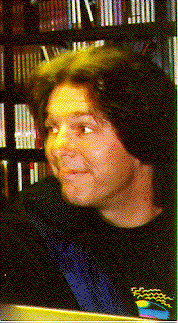 Welcome to join the Jay Graydon Supporter Club! If you would like to be added to the list just write and tell Jay's Webmaster that you want to join and give me your name, country (if it is not obvious from your e-mail address) and of course, your e-mail address. And, hey, if you change your e-mail address, do not forget to tell me! However, you don't have to have an e-mail address to join the supporter club, but that's the only way I can send you info on major updates. In the fanclub list you may find an e-mail friend to communicate with. Someone who shares your music interest living in another part of the world. Check it out! The list will be updated irregularly but often enough, so if you don't find your name in the list within a week after your "sign-me-up message", please, alert me and I will enter it. As of August 1997 I have divided the list into countries and each country has its own list. On the map down below you can see how Jay's music is spreading out all over the world.






Jay Graydon World Wide Web Fans

Argentina * Australia * Belgium * Brazil * Canada * Denmark * The Faroe Islands * Finland * France * Germany * Hong Kong * Indonesia * Ireland * Italy * Japan * The Netherlands * Norway * Poland * Singapore * Slovenia * South Africa * Spain * Sweden * Switzerland * Taiwan * United Kingdom * USA

Honorary member no 1:
Håkan "Westcoast Records" Häggblom - Sweden.

All written material, all images and photos in all sections of this website copyright © Jay Graydon/KEO 1996 - 2015. All rights reserved. Comments, suggestions, appreciation, corrections...whatever... talk to us. Intro Page E-mail Us!